Corcoran ArtReach
Donate to ArtReach today!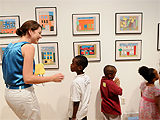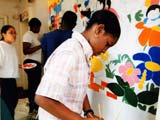 Your generous gift is tax-deductible to the extent as allowed by law and will help enable the Corcoran to enrich and expand ArtReach to serve more young people in the years ahead.




To learn more about sponsorship and making a donation to ArtReach, please contact Kate Earnest at (202) 639-1743 or via e-mail at kearnest@corcoran.org.
Internships
The Corcoran Gallery of Art offers internships for graduate and undergraduate students. Based on a program of supervised learning, Corcoran internships provide students with an opportunity to learn about museum operations and to pursue academic and professional goals.

To learn more about internship opportunities with Corcoran ArtReach, please click here.