Special Programs
As a Museum and a College, the Corcoran serves a wide variety of audiences. Students, children, families, teachers, scholars, and art lovers of all ages—they each have a place at the Corcoran and special programs designed for their unique needs and interests.
EDUCATION
Youth & Family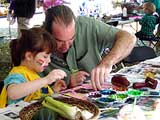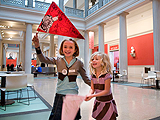 Each year, more than 25,000 children visit the Corcoran. To foster their understanding of and appreciation for the creative process, the Corcoran provides a series of specially designed, hands-on programs. These include Family Days, Workshops, and the Learning Through Art tours.
Learn more about Youth and Family Programs
College of Art + Design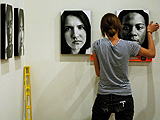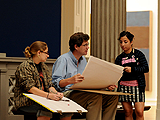 The rewards of the College's historic partnership with the Museum, its accomplished faculty, and its intimate conservatory approach are just a few of the factors that make a Corcoran education so unique. For decades the College has held firm to a policy of needs-blind admission, concentrating its energies on attracting the best and the brightest talents and committing substantial resources to its BFA Scholarship Fund in order to uphold this tradition.
Learn more about the Corcoran College of Art + Design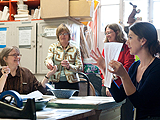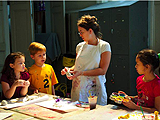 For K-12 educators who want to make the most of the Museum's resources in their classrooms, the Corcoran's Teacher Resource Center offers free training, supplies and materials, and tailored curriculum development.
Learn more about our Educator resources
community outreach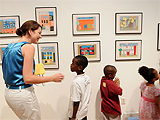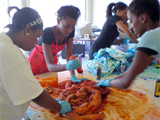 Each year, the award-winning Corcoran ArtReach program provides free visual arts instruction, mentoring services, and apprenticeship opportunities in public art for more than 300 at-risk youth (ages 6 to 18).
scholarship
Preserving and maintaining the permanent collection demands special technical skills and resources. Most of the work is completed in the Corcoran Conservation laboratory.