Corcoran Contemporaries
The Corcoran Contemporaries, a group of contemporary art collectors and enthusiasts, are invaluable supporters of the Corcoran's contemporary art programming, both the Gallery's exhibition spaces and the College's next generation of artists in training. As a Member, you not only help to further this mission, you also participate in exclusive tours and activities.

As a Corcoran Contemporary, you will receive invitations to a number of events including private collection tours, behind-the-scenes tours with curators, and artist receptions. In addition, you have free or discounted access to a rich selection of contemporary programming, continuing education, and other educational opportunities.

The Contemporaries strive to raise funds for NOW at the Corcoran. Through their efforts, the Contemporaries help hundreds of people gain a new appreciation for and understanding of contemporary art.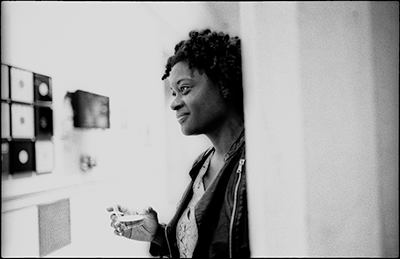 In addition to these exciting activities, you receive the great benefits Corcoran membership already offers: unlimited free admission to temporary and permanent exhibitions, guest passes, discounts at Corcoran shop and Café, reduced fees for Continuing Education classes at the Corcoran College of Art + Design, and a complimentary subscription to Night & Day, as well as to Member E-News.
Check the calendar of events or subscribe to Corcoran e-news to stay informed about upcoming programs.
Start taking advantage of corcoran contemporaries benefits by joining today:
Corcoran Contemporaries membership is just $70 plus your primary Corcoran membership!

Click here to select your primary level of Corcoran membership. After you choose one, you will have the opportunity to add on Corcoran Contemporaries.

Primary levels begin at $60 for an Individual, and benefits increase with your giving level. Corcoran Contemporaries membership is complimentary at the Fellow level and all Chairman's Guild levels; please make a note in the "Comments" field.
JOIN NOW
Current Members of the Corcoran may join the Corcoran Contemporaries for an additional $70. Please call the Membership Office to add Corcoran Contemporaries to your current membership.
Corcoran Contemporaries Steering Committee Members

Schwanda Rountree-Chair [Meet her at Corcoran People]
Torrey Cope
Jarvis Dubois
Jennifer Hardy
Larry Hawk
Greg Kinzelman
Amy Morton
Neal Sumner
For more information, or to volunteer for the Contemporaries, call the Membership Office at (202) 639-1753 or email membership@corcoran.org.
Photo Credit: Jati Lindsay