FotoWeek DC 2011
November 5–12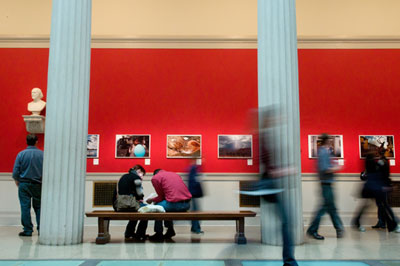 Image Credit: Denny Henry
The Corcoran Gallery of Art and College of Art + Design is a satellite location for FotoWeek DC 2011! During this annual festival dedicated to the photographic arts, the Corcoran will play host to a variety of FotoWeek activities, such as the kick-off party November 4, expert portfolio reviews November 12, FREE noontime lectures, exhibitions — including shortlisted entries to the annual Prix Pictet, on view in North America for the first time — and more.
In celebration of FotoWeek, the Corcoran will be FREE of admission throughout the festival, November 5 - 12, including November 7 and 8, 10 a.m.-5 p.m., days the Gallery is normally closed.
As a major center for collecting, displaying, and studying photography and photojournalism—including a new MA in New Media Photojournalism, the Corcoran is proud to sponsor and participate in FotoWeek, for the fourth year in a row. The festival comprises hundreds of participating events across D.C. at galleries, museums, embassies, and art spaces as the city comes together in celebration of the power and range of the photographic medium.