Richard Diebenkorn: The Ocean Park Series
June 30, 2012
to
September 23, 2012
Richard Diebenkorn: The Ocean Park Series June 30, 2012–September 23, 2012 from Corcoran Gallery of Art on Vimeo.
A pivotal figure in the history of modern painting, Richard Diebenkorn (1922–1993) was an innovator whose work inspired legions of artists and greatly advanced the lexicon of abstraction. The Corcoran is the only East Coast venue for Richard Diebenkorn: The Ocean Park Series, the first major museum exhibition to focus on the artist's most celebrated body of work. The exhibition features more than 80 works, including large-scale paintings, smaller paintings made on cigar box lids, mixed-media drawings on paper, monotypes, and prints.
Named after the Southern California beachfront community where Diebenkorn worked between 1967 and 1988, the Ocean Park series grew out of a fertile period in the artist's career when he abandoned the figurative style that had previously characterized his work. He went on to produce monumental, geometric abstractions formed of panes of luminous color. These powerful abstract investigations of space, light, and color evoke landscape and architectural forms as well as the sense of place that defined the California coast during this time.
Docent tours are offered Saturdays and Sundays at 3 p.m. throughout the exhibition.
Exhibition Resources
All Media Resources
Exhibition Press Release
Exhibition Contact Sheet
Exhibition Programming Press Release
"Poetics of Place" Community Project
Purchase Tickets
Richard Diebenkorn: The Ocean Park Series is co-organized by the Orange County Museum of Art and the Modern Art Museum of Fort Worth. The exhibition is curated by OCMA curator Sarah C. Bancroft.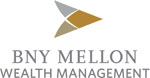 The exhibition is made possible by the Henry Luce Foundation. BNY Mellon Wealth Management is the National Presenting Sponsor.
The catalog is underwritten by Lilly and Paul Merage. Additional support for the catalog is provided by The Broad Art Foundation.
Major support is provided by the National Endowment for the Arts, Pamela and James Muzzy, and Jean and Tim Weiss.
Significant gifts are provided by Dr. James B. Pick and Dr. Rosalyn M. Laudati, Barbara and Victor L. Klein, and the Beall Family Foundation.
Additional support is provided by Toni Berlinger, Kingsley and Jack Croul, the Robert Lehman Foundation, Linda P. Maggard, Twyla and Charles D. Martin, Joan Riach-Gayner, and the Visionaries.
The exhibition is supported by an indemnity from the Federal Council on the Arts and the Humanities.
The presentation at the Corcoran Gallery of Art is funded in part by The Brown Foundation, Inc., of Houston, the Women's Committee of the Corcoran, the Dedalus Foundation, Carolyn S. Alper, the Bollerer Family, Mr. and Mrs. Harry Hopper III, Eleanor F. Hedden, Gilbert and Ann Kinney, and the DC Commission on the Arts and Humanities, an agency supported in part by the National Endowment for the Arts.