BFA Fine Art Photography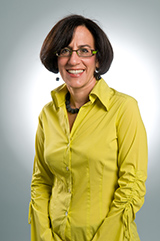 The Corcoran's 120-credit photography program is mentored by faculty who are practicing artists themselves, dedicated to the role that lens-based media plays in our contemporary society. Fine Art Photography students at the Corcoran develop artistic and technical skills in tandem, in traditional darkrooms and on the cutting-edge of digital photography and video, or with a combination of the two. Because our curriculum lets you tailor your studies to your interests, interactions with other fine-art approaches such as sculpture and installation are encouraged. The program emphasizes personal creativity, an awareness of cultural context, and critical methods of analysis. The major is centered on a required core of studio courses but allows plenty of flexibility for elective courses.
Gain Experience in the Real World
With its location in the heart of Washington, D.C., Fine Art Photography students are exposed to the realities of the professional world and to a range of career options in the arts—including exhibiting as an artist, teaching, commercial photography, and curating. Our students have undertaken internships in many organizations, such as The Washington Post, National Geographic Magazine, National Portrait Gallery, the U.S. Holocaust Memorial Museum, Transformer Gallery, and International Handprint Workshop.
Sample Courses
Photography Technique and Practice—Increase your camera and darkroom skills through a thorough assessment of your image-making abilities. Learn advanced methods for making black-and-white negatives and prints.
The Photograph in Contemporary Art—Examine the art, artists, and critical discourses that together form the environment for today's photo-based art.
Light Studies and Optical Culture— Explore the formal characteristics of light and lenses by surveying a variety of image-making practices, from primitive photographic devices to digital photography and video. Learn camera controls that open up a wide range of expressive possibilities.
Sample Curriculum*
YEAR 1 COURSES
Art History I & II
Writing I & II
Resources
Drawing
Light Studies and Optical Culture
Photography Techniques and Practice
YEARS 2, 3, and 4 STUDIO COURSES
Media Lab I & II
Photography Seminar
Photography Senior Thesis
Professional Practices for Photography
YEARS 2, 3, and 4 ACADEMIC COURSES
Modern Art
Contemporary Culture
History of Photography
Humanities I & II
TOTAL: 120 credits
Sample Elective Courses
International Experience: El Salvador
Advanced Black and White
Extended Image
The Web Essay
Politics, Advertising, and Mass Media
Place and Narrative: Mexico
Studio and Location Lighting
The Photograph in Contemporary Art
*Courses subject to change
Students may also elect to pursue a combined five-year BFA/MAT (Master of Arts in Teaching) degree, a program which prepares you to work as an art educator in secondary schools, museums, and community art centers.
Photography and Photojournalism Faculty
Related Student Groups and Organizations