BFA Fine Art Photography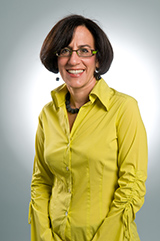 The Corcoran's undergraduate Photography programs focus on the roles that lens-based media play in contemporary life. They also emphasize personal creativity, awareness of cultural context, and critical analysis.
In the 120-credit, Bachelor of Fine Arts in Fine Art Photography program, students receive an intensive grounding in the current concerns of photo-based art while refining their technical skills and developing their own individual styles and subject matter.
Taught by faculty who are practicing artists, the program is centered on a required core of studio courses but allows plenty of flexibility for electives so that students can tailor their studies to their interests. The curriculum encourages students to develop artistic and technical skills in cutting-edge digital photography and video technology, traditional darkroom work, or a combination.
The Photography Department's approach to photography recognizes the critical importance of the photographic image in contemporary society while establishing its historical context within the history of art. The Fine Art Photography and Photojournalism majors within the department are unique programs that influence and strengthen each other, as issues of documentary practice and subjective interpretation play out across both curricula. Both programs are committed to risk-taking, analytical thinking, and conceptual problem solving. An ongoing dialogue in joint seminar courses and critiques enhances each major's practice and energizes students and faculty in both disciplines. In addition, college-wide and departmental visiting artists, along with exhibitions in the Corcoran Gallery of Art, enrich students' experience of how photography becomes a vehicle for creative expression as well as an agent for change.
Curriculum
Students in the Fine Art Photography program start by gaining a thorough grounding in the history, techniques, aesthetics, practices, and critical understandings of photography. From there, they can specialize the nature of their study, spending their final year in an intensive sequence of courses devoted to preparing their thesis. The thesis is an expression of each student's individual interest and ambition as an artist. The thesis work is exhibited in the galleries of the Corcoran Gallery of Art in the annual student exhibition, NEXT at the Corcoran.
Study-Away Courses
The Corcoran Photography Department promotes an international, cross-cultural awareness with courses that have on-site components in Mexico, El Salvador, and Israel.
Required Courses – First Year
Art History I: Now, Contemporary Perspectives
Art History II: Historical Perspectives
Photo Fundamentals I: Light Studies and Optical Culture
Photo Fundamentals II: Techniques and Practice
2 General Studio Electives
Required Courses – Upper Level
Professional Practices for Photography
History and Aesthetics of Photography
Four Arts and Humanities Electives
Four Fine Art or Photojournalism Specialization Electives
Four General Studio Electives
Sample Elective Courses
Students in the Fine Art Photography program can choose electives from a variety of innovative, exciting courses conducted both at the Corcoran College of Art + Design and abroad, with focuses on fine art photography or photojournalism. Here are some examples:
Summer Study Away in Israel
Place and Narrative: Study Away in Mexico
Pre-digital Alternative Processes
Advanced Digital Photography
Advanced Studio Lighting: Commission Project
International Experience/Transnational Identity: El Salvador Study Away
Making Meaning: Narrative and the Art of the Photography Book
The Photograph in Contemporary Art
Careers
With its location in the heart of Washington, D.C., the Corcoran College of Art and Design exposes Fine Art Photography students to a range of career options in the arts, including exhibiting as an artist, teaching, commercial photography, and curating.
Students in the Fine Art Photography program have interned with The Washington Post, National Geographic magazine, the National Portrait Gallery, the U.S. Holocaust Memorial Museum, Transformer Gallery, and the Latin American Youth Center.
Graduates of the program have secured positions at nationally recognized outlets including United Press International, U.S. News & World Report, Politico, The Washington Post, and other organizations.
Photography and Photojournalism Faculty
Department Life
The Corcoran's Photography Department promotes excellence in a supportive environment where students can develop their artistic and technical skills and cultivate their personal style as photographers.
Under the guidance of the department's faculty of professional artists and photojournalists, students in the Fine Art Photography and Photojournalism programs participate together in projects and events that complement the curriculum. Students can mentor peers as a Photography Department lab tech, reach out as photography and video instructors to young people in the broader Washington, D.C., community, attend lectures, view exhibitions, and work closely with visiting artists to help realize and document projects.
FotoWeek D.C.
As a major center for collecting, displaying, and studying photography and photojournalism, the Corcoran is a regular participant in FotoWeek D.C., an annual festival dedicated to the photographic arts. Since 2008, the Corcoran has participated as a sponsor of the festival and often as a site for FotoWeek lectures and exhibitions.
Visiting Artists

The Corcoran College of Art and Design's Visiting Artist program and other opportunities to connect with working artists and designers enhance the efforts of the faculty to provide a broad perspective on contemporary practice.
The Visiting Artist-in-Residence program facilitates opportunities to build relationships with professional artists and photographers through lectures, critiques, and workshops. And "Critics in the Classroom" plays a pivotal role in studio and classroom reviews, providing students with focused points of view and a direct connection to the world of a working photographer.
Recent visiting artists have included David Levinthal, Alex Prager, Donna DeCesare and Arnold Newman Distinguished Lecturers in Photography Carrie Mae Weems, Taryn Simon, and Paul Graham.