ARTINI 2014 Feature Nights

FEATURE NIGHTS start at 6:30 p.m.
Mingle with 1869 Society members and sip the night's featured artini for a great cause. All venues support NOW at the Corcoran, contemporary art exhibitions and performances by emerging and mid-career artists.
Feature Nights are open to everyone and free to attend.
Win an 1869 Society Membership!
Pick up an ARTINI punch card at the first Feature Night! If you attend all 10 Feature Nights and provide proof of artini purchase, you will receive a complimentary 1869 Society membership at the individual level for one year. For more information, call the Membership Office at (202) 639-1753
(202) 639-1753, or email membership@corcoran.org.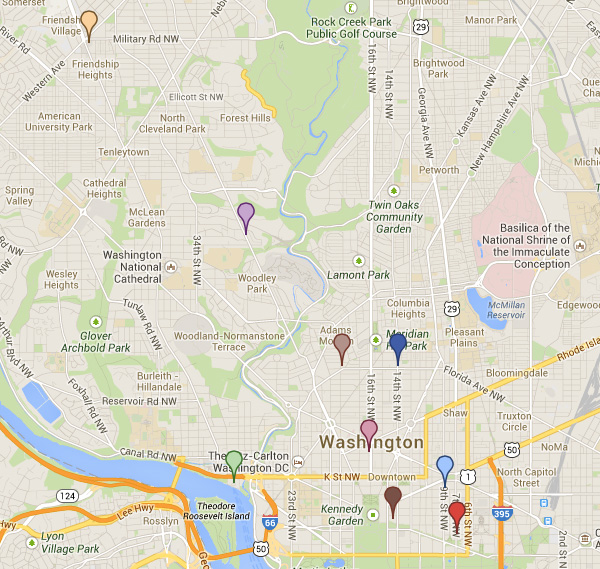 click to view an interactive map of the Feature Night destinations
Tuesday, February 11

Mixologist: Joe Ambrose
Inspiration: Childe Hassam, A North East Headland

Tuesday, February 18

Mixologist: Frank Jones
Inspiration: Thomas Hart Benton, Martha's Vineyard

Thursday, February 20

Mixologist: Jasmine Chae
Inspiration: Frederic Remington, Off the Range (Coming Through the Rye)

Tuesday, February 25

Mixologists: Sophie Szych and Rachel Kling
Inspiration: Frederic Edwin Church, Niagara

Wednesday, February 26

Celebrity Cruises - Feature night to be held at the Corcoran

Mixologist: Josh Durr, Hawthorne Beverages
Inspiration: George Inness, Sunset in the Woods

Wednesday, March 5

Mixologist: Jon Arroyo
Inspiration: Jerome Myers, Life on the East Side

Thursday, March 6

Mixologist: Dane Nakamura
Inspiration: John Grabach, Waterfront - New York

Tuesday, March 11

Mixologist: Caroline Blundell
Inspiration: Edward Hopper, Ground Swell




Thursday, March 13

Mixologists: Nick Lowe and Trevor Frye
Inspiration: Robert William Vonnoh, Notre Dame de Paris

Tuesday, March 18


Inspiration: William Morris Hunt, Niagara
Like the 1869 Society on Facebook !

Media Sponsor

Sponsoring Partner