ARTINI 2013 Feature Nights

FEATURE NIGHTS start at 6 p.m.
Sample artinis at these eight events and enter a raffle at the door to win fabulous prizes such as restaurant gift certificates, a private party bartended by one of our featured mixologists, wine tastings, brewery tours, and makeover parties. The raffles support NOW at the Corcoran. Since 2010, this series has presented exhibitions that respond to the Corcoran's collection, history, and architecture and address issues central to the local, national, and global communities of Washington, D.C.
Feature Nights are open to everyone and free to attend.
Raffle Tickets
Must be present to win. Winners drawn at Feature Nights will be announced the following morning on www.facebook.com/1869society.
Win an 1869 Society Membership!
Pick up an ARTINI bingo card at Feature Nights. If you attend all eight Feature Nights and provide proof of artini purchase, you will receive a complimentary 1869 Society membership at the individual level for one year. For more information, call the Membership Office at (202) 639-1753, or email membership@corcoran.org.

View 1869 Society's Artini 2013 in a larger map--
Wednesday, February 27

Daikaya--register now (at the Corcoran as part of Corcoran Uncorked)
Mixologist: Eddie Kim
Inspiration: iona rozeal brown,
afro.died, T.

Friday, March 1

Mixologist: Frank Jones
Inspiration: Henri Regnault,
Head of a Moor

Tuesday, March 5

Mixologist: Taha Ismail
Inspiration: The Salon Doré

Wednesday, March 6

Mixologist: Alex Bookless
Inspiration: Antonio Canova,
Venus

Thursday, March 7

Mixologist: Joe Ambrose
Inspiration: Pierre-Auguste Renoir,
View From Cap Martin of Monte Carlo

Wednesday, March 13

Mixologist: Josh Berner
Inspiration: Eugène Carriere,
Arsène Carriere

Thursday, March 14

Mixologist: Amy Russell
Inspiration: Martin Johnson Heade,
View of Marshfield

Tuesday, March 19

Mixologist: Milton Hernandez

Inspiration: Albert Bierstadt,
Mount Corcoran
All proceeds from ARTINI, including raffle ticket sales and a percentage of Feature Night bar sales, benefit NOW at the Corcoran, the contemporary art exhibition and performance series.
Like the 1869 Society on Facebook!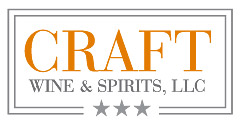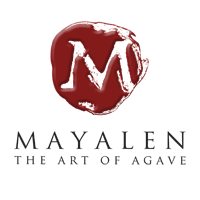 Media Sponsor
Henri Regnault. Head of a Moor. c. 1870. Oil on canvas. 16 5/8 x 12 5/8 inches. Corcoran Gallery of Art, Washington, DC. Gift of Mr. R.M. Kauffmann. 54.9. Salon Doré. 1770. Paneling: designed by Jean-François-Thérèse Chalgrin. Carved, gilded, and painted oak. Ceiling: painted by Hugues Taraval. Oil on canvas. 44 feet 11 inches x 24 feet 10 inches. Corcoran Gallery of Art, Washington, DC. William A. Clark Collection. 26.721. Photo: Denny Henry. After Antonio Canova. Venus. n.d. Marble. 69 x 20 x 18 inches. Corcoran Gallery of Art, Washington, DC. William A. Clark Collection. 26.696a. Photo: Denny Henry. Pierre-Auguste Renoir. View From Cap Martin of Monte Carlo. c. 1884. Oil on canvas. 26 x 32 1/8 inches. Corcoran Gallery of Art, Washington, DC. Edward C. and Mary Walker Collection. 37.45. Photo: Denny Henry. iona rozeal brown. afro.died, T. 2011. Acrylic, pen, ink, marker and graphite on birch plywood panel. 60 x 48 inches. Corcoran Gallery of Art,Washington, DC. Museum purchase with funds provided by the Women's Committee of the Corcoran Gallery of Art. 2012.008 © iona rozeal brown. Photo: Denny Henry. Eugène Carriere. Arsène Carriere. 1899-1900. Oil on canvas. 21 7/8 x 18 1/4 inches. Corcoran Gallery of Art, Washington, DC. Edward C. and Mary Walker Collection. 37.8 (Above right). Photo: Denny Henry. Martin Johnson Heade. View of Marshfield. c. 1866-1876. Oil on canvas. 15 1/4 x 30 1/4 inches. Corcoran Gallery of Art, Washington, DC. Museum purchase. 1981.61. Albert Bierstadt. Mount Corcoran. c. 1876-1877. Oil on canvas.
60 11/16 x 95 7/8 inches. Corcoran Gallery of Art, Washington, DC. Museum purchase, Gallery Fund. 78.1. Photo: Denny Henry