Profile: Robert Yi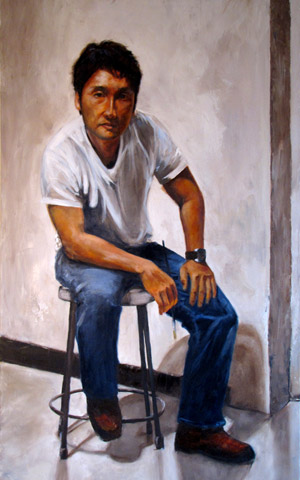 Continuing Education Advisor
When Robert Yi was a high school student in Maclean, VA, two drawings he made won an art contest and were displayed at the Corcoran. He always wanted to become an artist, but his family steered him to a more practical career path, and he studied foreign affairs at the University of Virginia. After graduation, he became a consultant for an international marketing firm just a few blocks from the place that embodied his artistic dreams. "The Corcoran was beckoning to me," he says.
In 2010, Robert became the coordinator of the Corcoran's Pre-College Program, which prepares 250 rising high school juniors and seniors annually for college admission and success as artists and designers. "It gave me a sense of accomplishment every day," he recalls, comparing the experience to Project Runway in its intensity and unpredictability.
Meanwhile, Robert rediscovered his own artistic passions, taking Continuing Education classes at the Corcoran, visiting San Miguel, Mexico, with the Corcoran in 2011, and working toward his BFA. He also moved into the role of Continuing Education Advisor, guiding students of all ages and backgrounds in their course selection. "Some of the students remind me of myself," he says. "They always had a passion for art and want a chance to get back into it. Others want to try something out for the first time."
Robert's painting career is thriving, and he currently has work on view in Elephant in the Roomgroup show at Civilian Art Projects. You can discover Robert's work at http://www.robertcyi.com/.