NEW U.S. Green Building Council Student Group @ the Corcoran!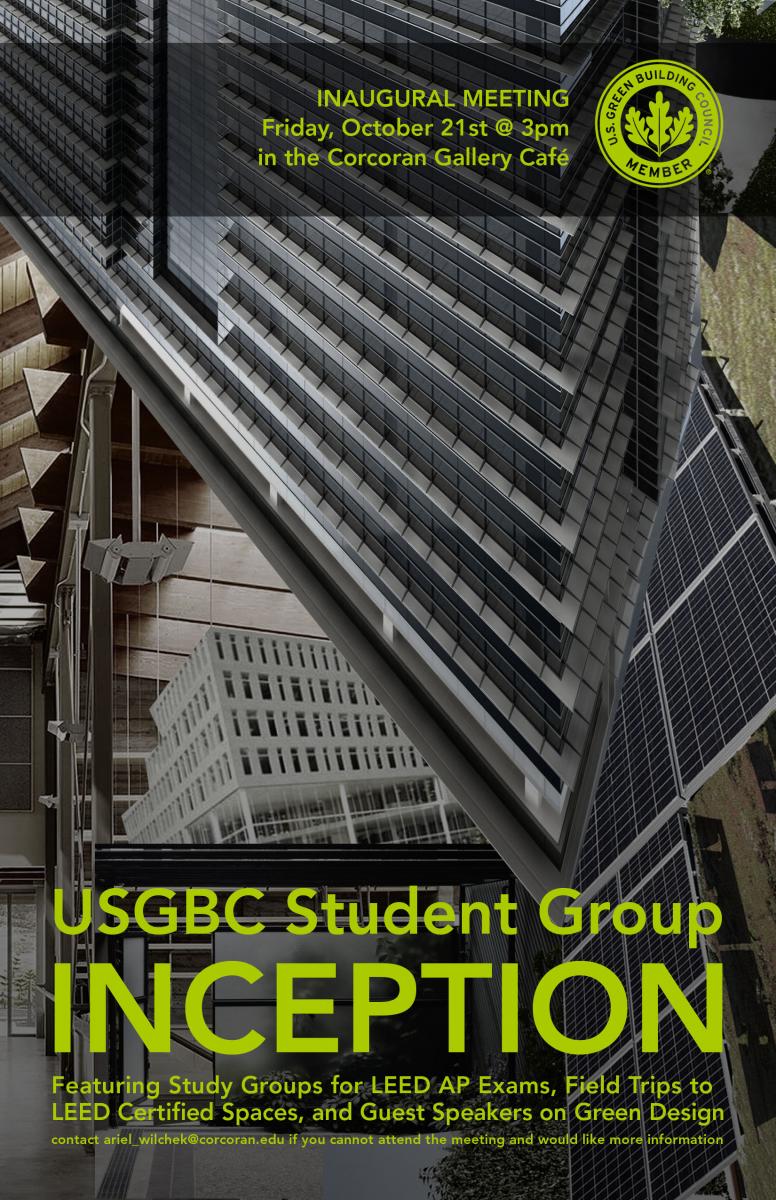 New USGBC Student Group
FIRST MEETING: Friday, October 21, @ 3pm in the Corcoran Gallery Cafe


The new U.S. Green Building Council group @ the Corcoran welcomes students from all majors with an interest in green architecture and sustainable design. The focus of this new association will be to explore environmentally conscious design and building through trips to LEED certified spaces, guest lectures on green design, and study sessions for LEED Green Associate (GA) and LEED Accredited Professional (AP) exams. Take the next step in your career by engaging with fellow students and local professionals who share a passion for designand the environment!