Keah Fryar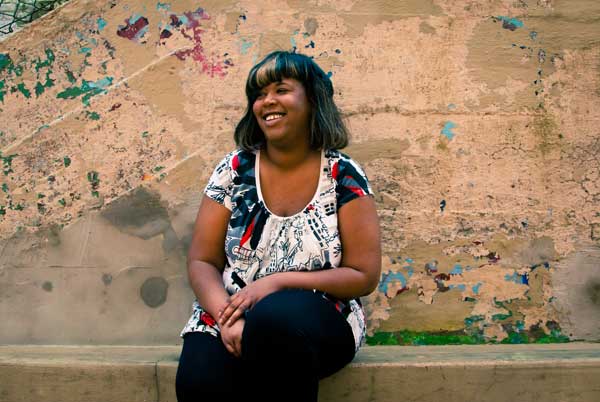 Photo: Kate Warren
Undergraduate degree: UMBC, University of Maryland, Baltimore County
Graduated: 2010
Area of study: Psychology and Art History
Currently studying: Exhibition Design
Keah came to Corcoran directly following the completion of her undergraduate degree. "I knew I wanted to continue in the world of art history," she says, "but I wanted something that was hands on, always changing, and dealt with museum practices." After growing up in Baltimore she wanted to stay local, and she worked with her undergraduate faculty members to find a program that fit her interests.
One of Keah's most memorable classes thus far was Digital Graphics with Jonathan Healy. Although she had experience with digital graphics in her undergraduate career, the class allowed her to push that knowledge further. As a result she feels much more confident in designing materials such as brochures and promotional materials, which she believes will be an asset when she enters the work force.
She enjoys studying in D.C., with easy access to museums that have rotating exhibitions, which allows her to see a greater variety of work than in other cities. As part of the curriculum she has visited the Freer and Sackler Galleries, Museum of Natural History, Smithsonian American Art Museum, American Visionary Art Museum, Walters Art Museum, Baltimore Museum of American Art, and many others. She has found it incredibly beneficial to use the museums for inspiration in her studio projects, where she is given an object list and must develop a story and detailed layout to showcase the objects. She says, "The real-world experience that my instructors have shared with me helps keep my projects realistic." In the future Keah hopes to find a job in a firm that allows her to work while traveling.