Kate Robertson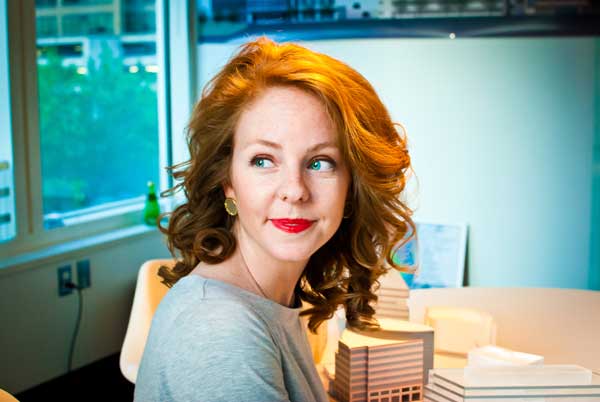 Photo: Kate Warren
Hometown: Morehead City, NC
Undergraduate degree: University of North Carolina, Chapel Hill
Graduated: 2009
Area of study: Art History
Currently studying: Interior Design
Student membership: ASID President
Working: Hickok Cole, Director of Business Development
Kate grew up having fun arranging her friends' rooms and her own. During her undergraduate studies, she had a realization: "Instead of dreaming of interior design, I could make it formally part of my life, make it a reality." She coupled her major in art history with interior design internships, and after she graduated she moved to D.C. to gain real-world experience. She then began working as a visual merchandise manager for a retail store that sold interior furnishings. From there, she moved to a local architecture firm, where she is currently the marketing coordinator. It was through that work that she confirmed her aspiration to attend a graduate program in interior design. After doing an intense research of programs throughout the country, she attended the Corcoran's Open House and was drawn to the program's creative and exploratory nature, which was different from her past experience.
She has been pleased to see how her skills have changed in such a short period of time. Her Perspective and Rendering for Interior Designers class was one that surprised her and gave her the skills and confidence to translate the ideas in her head onto paper, and she can see how powerful those skills will be for her in the future. In her studio course, she became comfortable in navigating the Washington Design Center and using it as a resource for her future design projects both academically and professionally. "I became familiar with popular industry brands along with gaining the experience to place custom orders," she says.
Kate has helped transform the role of ASID in Corcoran's community. For her, ASID has created a bridge between her coursework and the real-world interior design industry. Being part of such an exciting organization has provided her with invaluable opportunities for networking with industry partners.
To balance her life at the Corcoran, Kate cruises Eastern Market on the weekends and enjoys the small-town feel embedded in a large city.