Jonathan Latiano Wins 2013 Baker Artist Award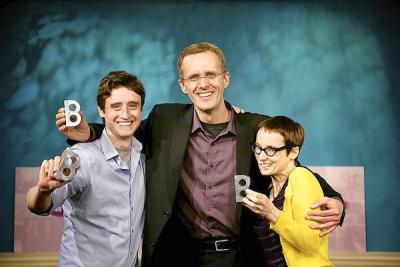 Fine art adjunct faculty Jonathan Latiano was one of the three winners of the 2013 Mary Sawyers Baker Prize for $25,000.
The juried award, which was established in 2008, is designed to encourage local talent and to foster Baltimore's creative community. It's given annually to up to three regional artists across a range of disciplines. Artists are encouraged to nominate themselves, using an application process that includes text, video, audio and images. Latiano, 30, of Baltimore, says he'll use the award money to pay the rent on a studio that's large enough to accommodate his oversized works, and to consult with outside experts. His installations incorporate elements of biology, astronomy, physics and geology, and frequently are made of wood, salt and mirrors. Latiano boils down the salt to break it apart chemically, and then uses the resulting silt to coat hard surfaces such as wood.
Jonathan will showcase his work in February at an exhibition and performance at the Baltimore Museum of Art.
Photo: Baker Artist Award winners left to right: Jonathan Latiano, Dariusz Skoraczewski, and Lynne Parks. (Cory Donovan, Handout/Baltimore Sun / May 2, 2013)