The Corcoran's Clare Brown Designs Two New Exhibitions at the National Museum of American History
Corcoran faculty member Clare Brown designed two new exhibitions at the National Museum of American History, The First Ladies and Jefferson's Bible: The Life and Morals of Jesus of Nazareth.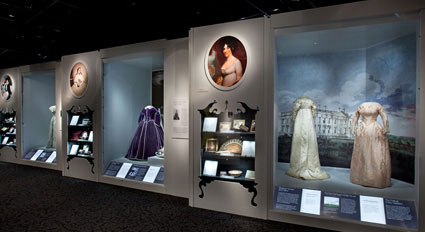 The First Ladies explores the unofficial but important position of first lady and the ways that different women have shaped the role to make their own contributions to the presidential administrations and the nation. NBC Nightly News recently toured the exhibition.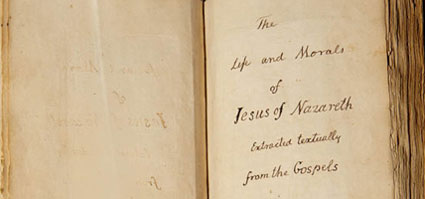 Jefferson's Bible focuses on a remarkable document from the early 19th century. Thomas Jefferson assembled a private text in 1820, using excerpts from the Four Gospels of the New Testament in Greek, Latin, French and English.
Ms. Brown is an Exhibition and Graphic Designer at the Smithsonian's National Museum of American History, and is a member of the Board of Directors, Smithsonian Early Enrichment Center. "I completed both projects with assistance from design interns from the Corcoran, including Renee Alfonso, Samantha Lanier, and Jimin Oh Lee," she said. "I couldn't have done it without them!"