The Corcoran Welcomes Visiting Artist Pablo Ortiz Monasterio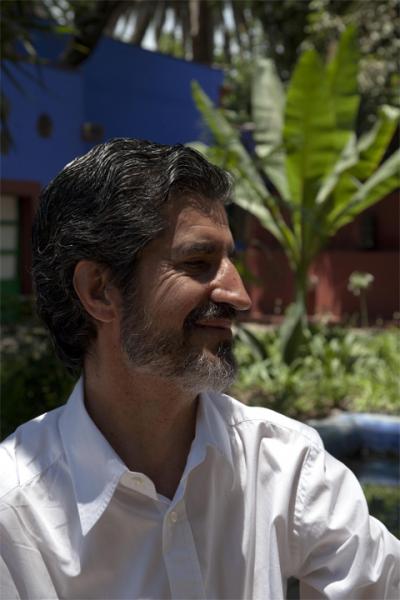 The Corcoran is proud to welcome our first Visiting Artist from Mexico through the Pittman Study Away Program, Pablo Ortiz Monasterio. Monasterio (b. 1952 in Mexico City) is a photographer, editor, curator, publisher and educator whose latest work, White Mountain, explores the home of the indigenous pre-Columbian Zapotec civilization. Monasterio has had solo exhibitions in Museo de Arte Moderno, Centro de la Imagen, and Palacio de Bellas Artes in Mexico, and in museums/galleries around the world. In 2001 he was the curator of the PhotoEspaña festival in Madrid.
Monasterio is the editor of Frida Kahlo: Her Photos, a collection of photographs that Kahlo acquired throughout her life. His La última ciudad (The Last City, 1996) was named the best photographic book prize of the 1998 Photographic Spring Festival in Barcelona, and the 1997 Gold Eye of the Festival Des Trois Continents in Nantes, France. He has been a juror for World Press Photo and has imparted photography and editing workshops in many countries.
Monasterio will observe classes and critique students' work in the Photography department, the Masters in New Media Photojournalism program, and more. On Wednesday, November 9, Monasterio will give a public lecture with Chair of Photography Muriel Hasbun, on their year-long collaborative project Conversación. This lecture is part of the FotoWeek DC Noon Lecture Series at the Corcoran and co-sponsored with the Mexican Cultural Institute. Monasterio will also serve as a Reviewer during the FotoWeek DC Portfolio Reviews at the Corcoran on November 12.
The intent of the Pittman Program is to promote artistic and cultural exchanges through education in the arts. The Pittman program envisions full reciprocal exchanges between our students, faculty, visiting artists and exhibitions to deepen our appreciation and understanding of each other's culture, history and collective futures.
Photo Credit: Muriel Hasbun, Pablo Ortiz Monasterio talks to Corcoran students at the Frida Kahlo Museum in Coyoacán, Mexico, June 2011.