Corcoran Faculty Exhibits at American University
Corcoran faculty member Robert Devers will have his work featured at American University's Katzen Art Center from January 30 to March 14.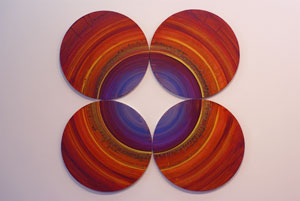 Cult of the Hand is an interdisciplinary exploration that retraces and re-imagines the influences of culture, craft, and place. Through the multicultural perspective provided by the history of maiolica glaze painting, the artist maps his own journey in the form of paintings, ceramics, and installations to offer a new translation of pattern, form, and space. The exhibition provides new perspectives of cultural influence as an American artist working in Mexico and Italy.
For more information, please click here.