Community Teaching Assistant Positions at ArtReach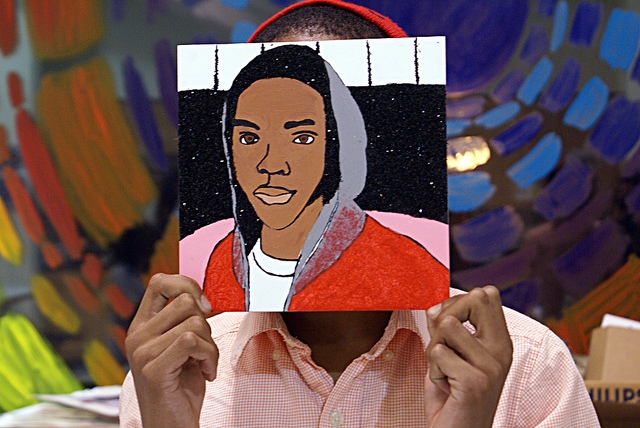 Community Teaching Assistant Positions
The Corcoran's community ArtReach program is seeking teaching assistants for their afterschool classes. The ArtReach program is a semester-based museum outreach program designed to empower DC youth to explore creativity within the context of art appreciation and art making. Using the Gallery's exhibitions as a primary resource, ArtReach fosters visual literacy, critical thinking skills, and creative expression among its participants while encouraging them to develop meaningful connections between art and their lives.
ArtReach Partner Locations:
THEARC (Town Hall Education Arts Recreation Campus)
Congress Heights - 1901 Mississippi Ave SE DC 20020

The Sitar Arts Center
Adams Morgan - 1700 Kalorama Rd NW DC 20009
Responsibilities:
Student Teaching Assistants will work alongside ArtReach instructors to help with art-making projects, a fieldtrip to the Corcoran, gallery activities, documenting student progress on the ArtReach blog, archiving student work and assisting with the final exhibition.
ArtReach classes meet during the day for 90 minutes with 30 minutes of preparation and clean up. Student Teaching Assistants need to be able to commit to assisting the ArtReach instructor consistently once or twice a week for a semester.
Spring 2013 Schedule:
THEARC

February 4- May 16, 2013

Monday, 4:30-6pm (advanced teens)

Tuesday, 4:30-6pm (teens)

Wednesday, 4:30-6pm (8-12)

Thursday, 4:30-6pm (8-12)

The Sitar Arts Center

January 28, 2013 - May 11, 2013

Monday, 4-5:30pm (8-12)

Tuesday, 4-5:30pm (8-12)

Wednesday, 4-5:30pm (8-12)

Thursday, 4:30-6pm (teens class)
Qualifications:
Required: Teaching Assistants will need to cover transportation to and from partnership location. Both locations are metro and bus accessible. Teaching Assistants will also be required to submit a background check and TB test provided by the Corcoran.* Students qualifying for financial aid may receive work-study compensation. Please check with the Office of Financial Services for more information.
For more information on the program please visit:
http://www.corcoran.org/artreach/index.php
Contact:
ArtReach@corcoran.org