Catherine White (ceramics faculty)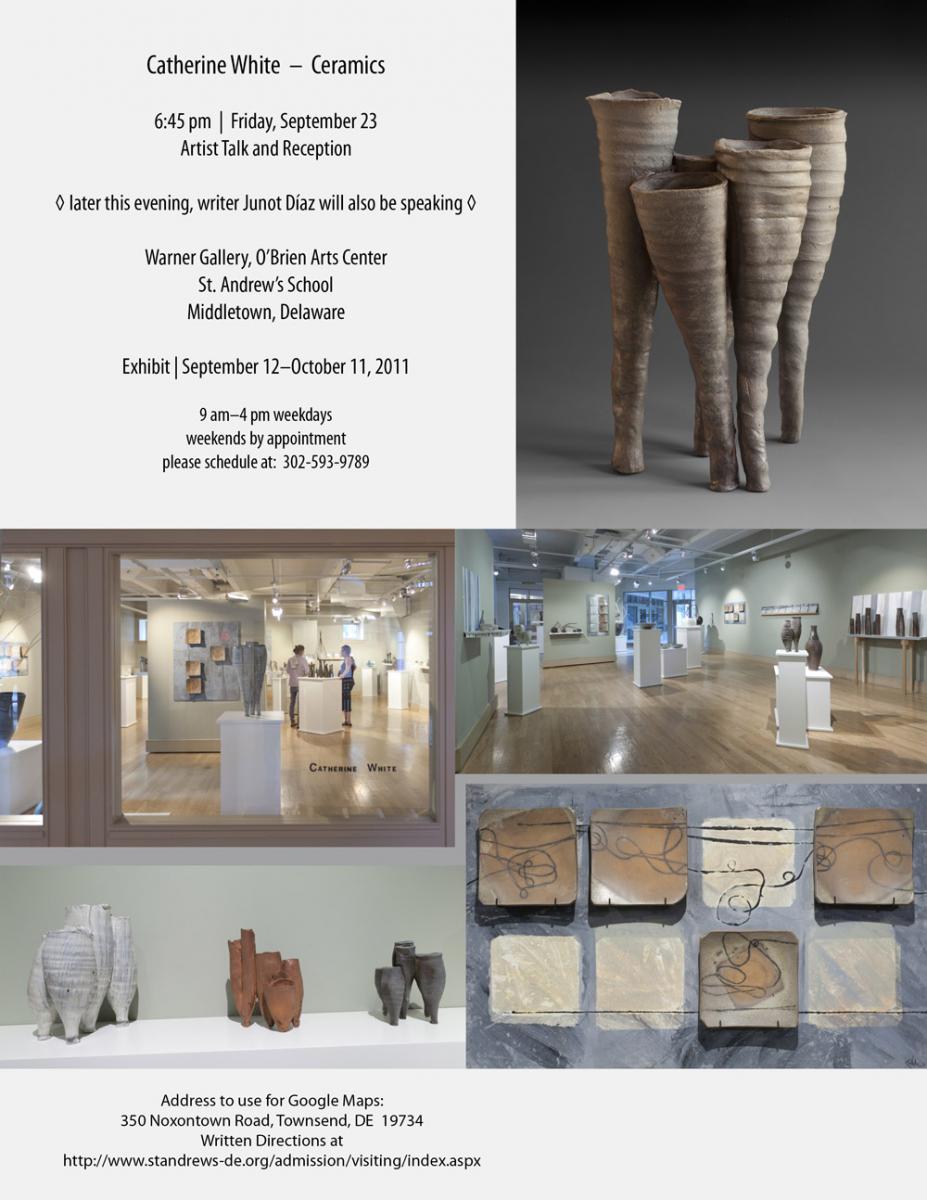 Catherine White is having an exhibit of her work at the Warner Gallery,
O'Brien Arts Center at the St. Andrews School. 350 Noxontown Road, Townsend DE 19734.
The opening is Friday September 23rdat 6:45 PM, exhibit on view through October 11th.
Call 302-593-9789 for hours and details.