Art and the Book Program Presents: Paul Johnson, Book Artist/Paper Engineer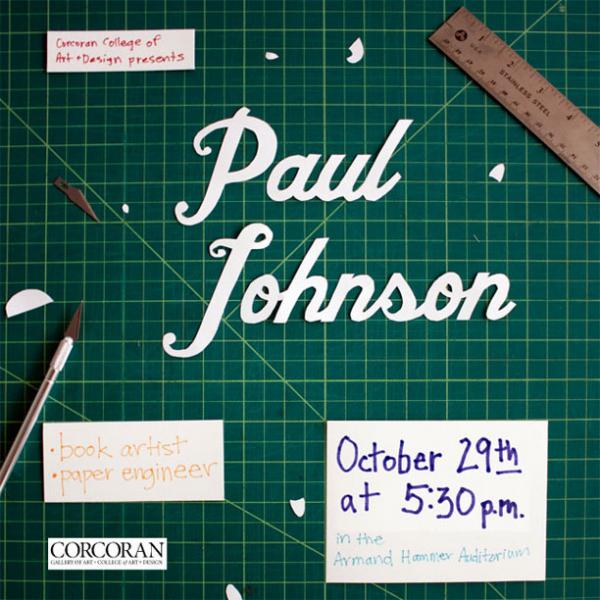 The Corcoran College of Art + Design and the Graduate Art and the Book program is proud to present a visit with paper engineer artist, Paul Johnson.
The lecture will start at 5:30 pm in the auditorium and there will be a question and answer period directly following the talk. The lecture is open to the
Corcoran population and the general public.
--All Welcome.