Alumni Esther Yi and Victoria Shaheen Featured in Into the Light Exhibition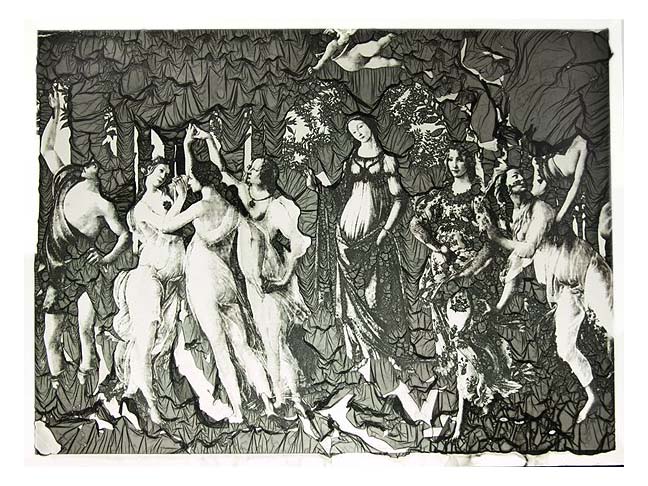 Corcoran graduates Esther Yi and Victoria Shaheen are currently exhibiting their work in a show called Into the Light at The Athenaeum in Alexandria, Virginia.
Amy Morton, Curator: "As an advocate for emerging artists, I feel that it is vital to highlight and reward exceptional talent coming out of our nationally renowned art schools. In this case, the artwork of both Victoria Shaheen and Esther Yi piqued my interest last spring when I viewed NEXT at the Corcoran, the senior thesis exhibition for the Corcoran College of Art + Design. Primary to MFA's mission of promoting national talent is a strong bent toward  launching regional talent into the national arena through various innovative art projects in the area. Into the Light is a striking display of artistic mediums, featuring an oversize ceramic installation piece compromised of life-size light bulb clusters which cast shadows as well as a series of photographs that appropriate classical fine art images with unexpected scale, surface and technique. An emerging artist show of this caliber offers an exciting opportunity for collectors to view and acquire work ahead of the curve by these two exceptional young artists."
The exhibition is on view until January 22, 2012.
Image: Esther Yi, Primavera, mordonçage process, 16.5" x 22.25", 2011