30th Anniversary of Poster and Broadside Exhibition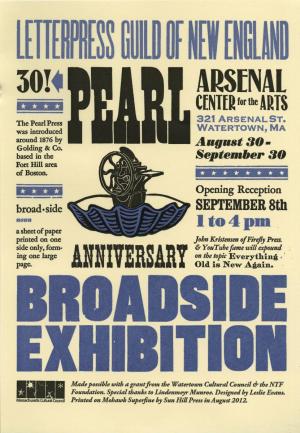 Current graduate students, Maria Veronica San Martin Riutort and Sarah MatthewsArt and the Book recent MA graduate, Tia Blassingame will be displaying their broadside work in the September Letterpress Guild of New England exhibition at the Arsenal Center for the ArtsWatertown in Massachusetts.
The Letterpress Guild of New England's 30th Anniversary Broadside Exhibition opened to the public on September 1 and will be on display until September 30.
Congrats Maria, Sarah and Tia!