William Wilson Corcoran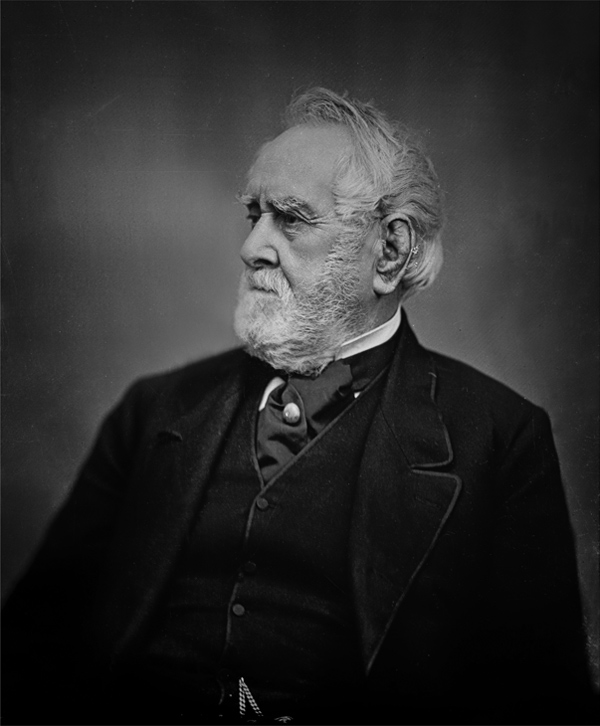 The Corcoran Gallery was founded to house the private art collection of William Wilson Corcoran (1798-1888). Born in Georgetown in 1798, Corcoran was the son of an influential merchant and former mayor. His attempt to start a dry goods business at the age of 19 was a failure, but later success as a financier led to the founding of his own brokerage firm in 1837. In 1840, he and partner George W. Riggs formed the bank Corcoran & Riggs, and within a few years they were doing a booming business as a financial agent of the federal government during the Mexican War. He retired in 1854 to pursue philanthropic work.
Corcoran made his fortune during an era when many successful businessmen and industrialists were investing money to endow charitable and educational institutions such as hospitals, orphanages, universities, libraries, and museums. He was also one of the few early patrons of contemporary American art at a time when many American collectors were purchasing European works. Corcoran was a personal friend to several of the artists whose work now hang in the gallery, including Albert Bierstadt, Frederic Church, Thomas Doughty, and George Inness. In general, he would buy a work for his collection only after the artists had a well-established reputation. His holdings soon came to include a number of American and European landscapes and genre paintings, as well as some sculpture.
Corcoran's philanthropic efforts continued through his life and, though he never served on the gallery's Board of Trustees, he remained vital to its operation and continued to influence the acquisition of new works. He died in 1888 at the age of 89.